Mikola Satishev
A full range of orthopedic services, from diagnosis to full recovery
Mikola Satishev
16 years of surgical practice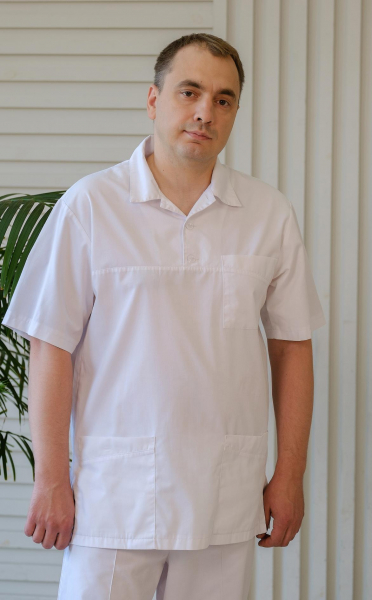 PhD, orthopedic traumatologist
Education and experience

2004-graduated from the Medical Faculty of the Ukrainian Medical Dental Academy, Poltava.

2004-2006-Master's degree in the Shupik National Academy of Higher Education, Kiev.

2006-2010-postgraduate study at the Shupik National Academy of Sciences, Kiev.

Since 2012-work in the medical center "Modern Orthopedics", since 2020 renamed the center "Orthopedics of Ruslan Sergienko".


Specialization

Degenerative-dystrophic diseases of the joints.

Surgical treatment of deforming arthrosis of the knee joint-corrective osteotomy.

Arthroscopy of the knee and ankle joint.

Traditional and minimally invasive osteosynthesis of diaphyseal fractures.
Treatment of flat feet and hallux valgus and foot.

Achievements:
PhD thesis on " Fractures of the tibia"
author of 12 scientific papers
Advantages of treatment in Orthopedics by Ruslan Sergienko
10 years on medical services in Ukraine

> 25 years of experience with leading specialists

Anna Vovchenko and Ruslan Sergienko are recognized opinion leaders among the orthopedic traumatologists

> 150,000 consultations were held

> 7,500 surgeries were performed

All types of pain management

The operating unit is equipped according to international standards

Availability of all medicines and supplies

Single rooms, equipped with the characteristics of orthopedic patients

Three meals a day

Postoperative rehabilitation by certified specialists

Pricing Transparency